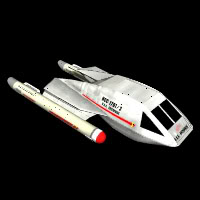 TM:379260-1
STARFLEET TECHNICAL ORDER
AUTHENTICATED STARDATE 7304.15
TO:01:04:10
SHUTTLECRAFT - TYPE 9
2 PERSON WARP CAPABLE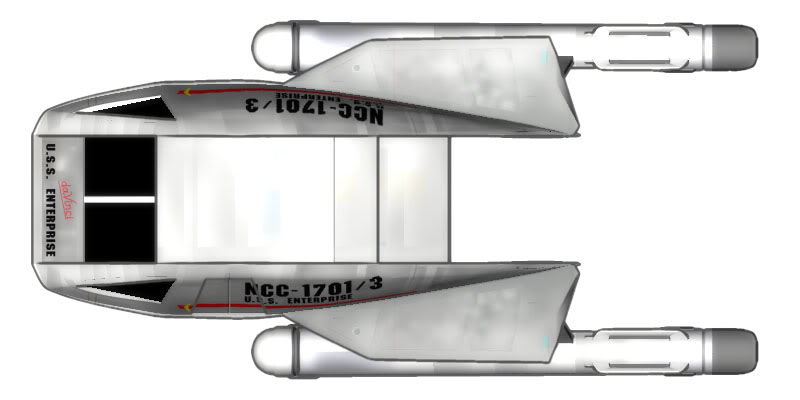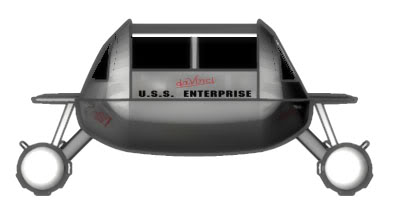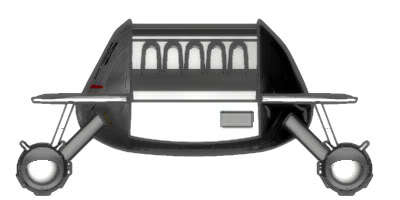 PARTICULARS:
CREW: PILOT AND ASTROGATOR
CARGO: 500KG
WEIGHT: 6300KG
STD. RANGE: 150 HOURS AT W/F 2
MAX. SAFE CRUISING SPEED: W/F 3
EMERGENCY SPEED: W/F 4
LENGTH OVERALL: 8.6m
BREADTH OVERALL: 4.2m
HEIGHT OVERALL: 2.6m
SEE BOOKLET OF GENERAL PLANS FOR DETAILS
---
I created this design as an homage to the Sternbach speedboat shuttle several years ago. Drexfiles has a feature on the speedboat, which inspired me to post this here.